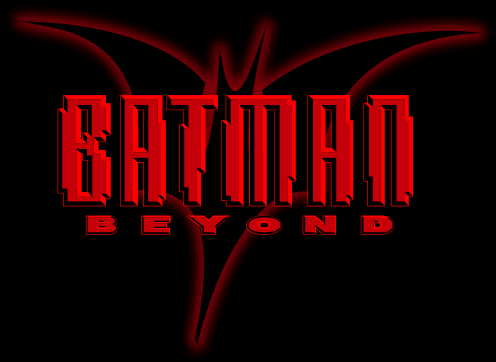 THE MOVIE
BATMAN BEYOND: THE MOVIE*
Status: Script stage, pre-production
Studio: Warner Brothers
Director: Boaz Yakin($)
Screenwriter(s): Paul Dini, Alan Burnett, and Boaz Yakin($)
Source material: The animated series, BATMAN BEYOND, by Paul Dini, Alan Burnett, and Bruce Timm and appearing on the WB network. A sequel to the very popular BATMAN: TAS which ran throughout the 90's.
Producers: Unknown
Release: Summer or Holidays 2002(*-it is on the "fast track" at the studio).
Premise: Years after retiring as The Batman, an aged Bruce Wayne hands over the mantle of the Bat to young Terry McGinnis--and a new Batman is born! (It is unclear whether this film will be set in the continuity of the last four films, of YEAR ONE, or be completley separate.)
C A S T
Batman/Terry McGinnis........Freddie Prinze, Jr.(?-VERY unlikely)
Bruce Wayne........Clint Eastwood(?-fan favorite), Paul Newman(?-he has denied involvement), Michael Keaton(?-unlikely)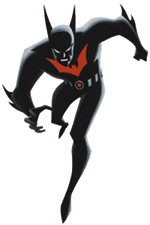 BATMAN: YEAR ONE($)
Studio: Warner Brothers
Status: Script stage
Producer(s): Lornenzo Di Bonaventura($), Eric Watson($)
Director Darren Aronofsky($)
Screenplay: Darren Aronofsky and Frank Miller($)
Source material: The 4-part story arch--BATMAN: YEAR ONE--by Frank Miller. Appeared in DC COMICS in the mid-80's and revamped the "BATMAN" mythos.
Release: Summer, 200?
Premise: Young Bruce Wayne's first year as the vigelante/crime-fighter: The BATMAN. And concurrently, the rise of Lt. James Gordon in the corrupt GPD. Adversaries at first, the two soon grow to forge a mutual respect--and need--for the other. This will be a restart to the Bruce Wayne/Batman series; not a prequel.
C A S T
Bruce Wayne/The Batman........Josh Hartnet(?), Aaron Eckhart(?), Brendan Fehr
Lt. James Gordon........Aaron Eckhart(*)